Type of Bike, Surface, Riding Style…
Continental offers a wide range of motorcycle tires and you may have some doubts about which one to choose. Whether it's the type of bike or the riding style you have, one tire will be more useful than another. Since there can be confusion here, we'll explain the differences between the ContiRoadAttack 4 and the ContiTrailAttack 3, two tires, which for many, doubts usually arise to mount on a motorcycle given their presumed similarities. These are both tires that can be used on most motorcycles available on the market, but also have a number of nuances that make them more or less suitable for different uses that one can consider.
Type of Motorcycle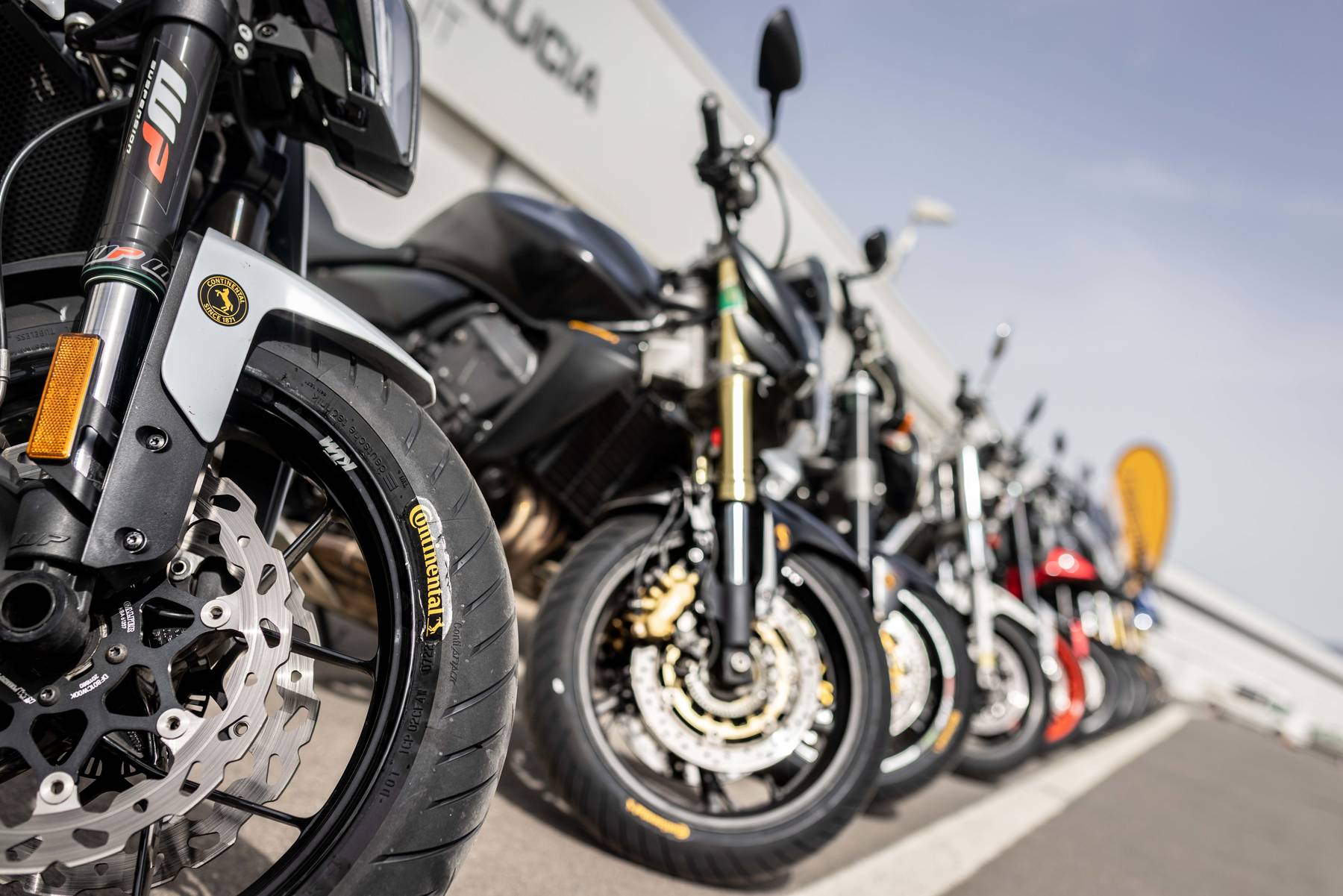 Although they look very similar, each of these tires is intended for a specific type of motorcycle. The ContiRoadAttack 4 is a tire ideal for naked, sport and sport-touring bikes. Different market segments, and the tire is designed to provide you with the best grip on the asphalt thanks to its multi- purpose sport-touring use. The ContiTrailAttack 3 is intended for trail and road-focused adventure touring motorcycles, those that stand out from the rest because of their large size, performance and equipment that also allows them to make long trips. Motorcycles that, in spite of their large size and weight, are perfectly suited for off-road tracks and off-road riding.
Use and Surface
Once the type of motorcycle you own has been determined, you must recognize the type of surfaces you will be riding. If your riding is exclusively on the road, the ContiRoadAttack 4 is the perfect tire for you, due to the great grip and confidence it offers on asphalt. The ContiTrailAttack 3 also offers very high performance on asphalt thanks to the technology developed by our engineers. However, in this case it also adds some off-road capabilities and allows you to ride on low-difficulty dirt roads.
Riding Style
Riding style is also a determining factor in this choice. Both tires are excellent on the road, but if your driving style is more aggressive and sport-oriented, the ContiRoadAttack 4 is the better choice. On the other hand, if your riding is not so extreme and you like to go occasionally off-road, the ContiTrailAttack 3 is the ideal tire for your bike.
Tire Size
As they have different uses, especially the ContiTrailAttack 3 being off-road ready, these bikes will have different wheel sizes. The ContiRoadAttack 4 is available in 17" and 19" inch wheels, while the ContiTrailAttack 3 has more possibilities: 17", 18", 19" and 21". The latter is the only option if your adventure touring bike has a 21" front rim. In addition, both tires offer a wide variety of possibilities in terms of width, both on the front and rear wheel.
Can the ContiTrailAttack 3 and ContiRoadAttack 4 Be Combined?
Obviously, the two tires have aspects in common. Both have excellent on-road performance, with great agility and a reduced time to warm up and operate at maximum performance, even on wet asphalt. While both tires are capable of high-speed riding under heavy loads, Continental never recommends exceeding the maximum allowable speeds or maximum recommended weight. Both the ContiRoadAttack 4 and ContiTrailAttack 3 are available in load and speed ratings that are more than sufficient for long highway or freeway trips. However, in this case, Continental recommends not combining these two tires on your motorcycle and always opting for the same model on both wheels.